Exclude mailboxes from being protected by SpamExperts

There might be instances whereby you specifically do not want a certain mailbox to be scanned by SpamExperts.
To do so, firstly you need to access your SpamExperts Control Panel.
Please refer to this guide here on how to login into your SpamExperts Control Panel.
1.    After logging in, go to the SpamExperts dashboard panel > Whitelist / Blacklist > Recipient Whitelist.


2.    Enter the email address and click on the "Add" button.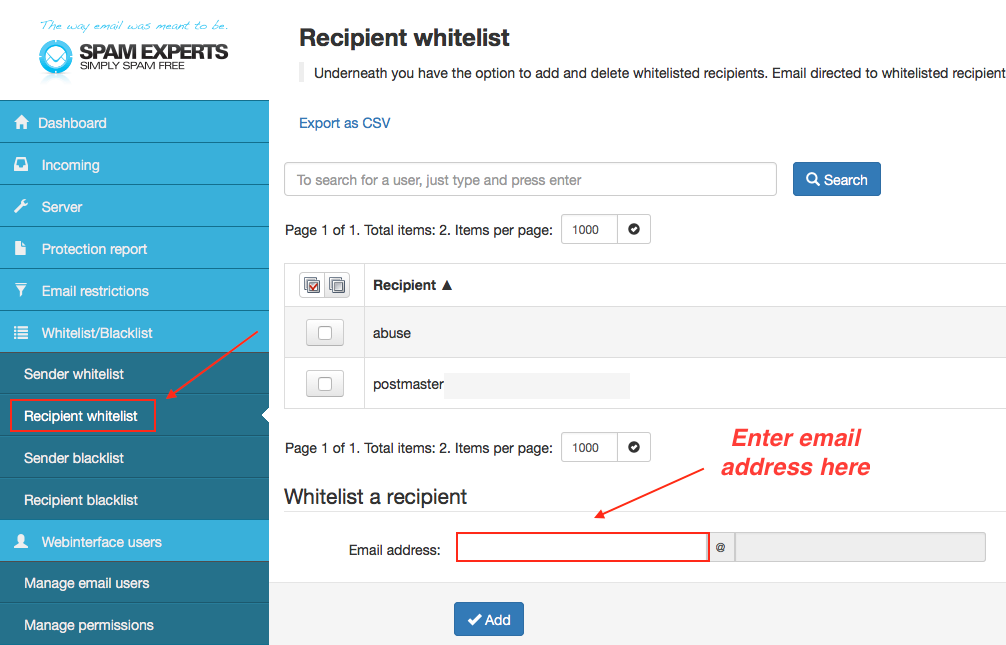 3.    After adding, that specific email address will be excluded from being scanned by SpamExperts.